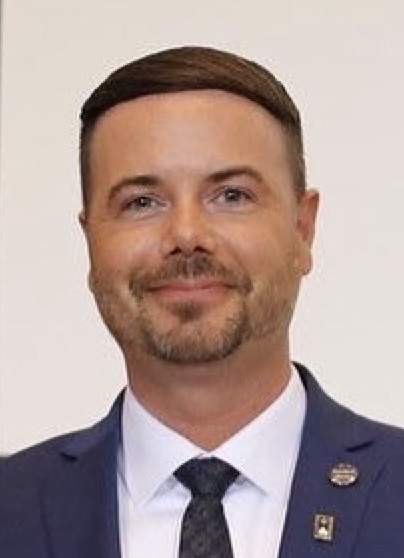 LEE MARTIN
EDUCATOR, CONSULTANT, PROFESSIONAL RISK-TAKER
Lee Martin is an Elementary Teacher and Makerspace Instructional Coach in Niagara and an Instructor for the Faculty of Education, Brock University, in Ontario, Canada. An award-winning educator, Lee empowers educators and students to see themselves as daredevils who take risks, solve problems and make a better world. Lee is also a consultant and researcher who has supported educators and companies from around the globe on diverse topics such as makerspace, coding and robotics, digital citizenship, and supporting young mathematicians. Finally, Lee is a passionate advocate of equity in education and demonstrates this commitment through his COMPUTERS4CHANGE charity which seeks to provide greater accessibility to educational technology for students and educators across Canada.
Risk Takers Wanted: Becoming The Daredevil Your Students Deserve
Warning: Attendees of this session may experience a significant increase in student engagement, feelings of extreme job satisfaction & play a greater role in shaping the future. Be fearless & explore how adopting a daredevil's mindset & practice will empower you to take the risks that create a classroom that is a life-changing experience for your students. Join award-winning educator Lee Martin for a high-octane, entertaining & inspirational extravaganza that will transform the way you look at your role as an educator & experience powerful examples on why risk taking is so crucial for us all.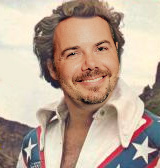 WORKSHOPS
Gemma Ivancic
Participants will be able to create simple hands-on projects, based on curriculum related goals or tasks. They will also be educated on best practices to use in their classrooms or school libraries. These examples will exemplify how to incorporate design-based thinking, global competencies and technology into creative "maker" projects.
Wynne Chang & Khadijah Saleh
We will be sharing our journey on how we are using Makerspaces in our classroom and school and our vision for the library.
Mark Zochowski
In the classroom, Making starts with cardboard. It's cheap, recyclable, perfect for rapid prototyping, failing fast and creating "low-res" versions of your final product.
Come explore one of many TLLP Grant outcomes of 2017.
The makerBox is a tool designed to support teachers with Maker and STEAM classroom integration. Its function is to alleviative barriers that might hinder teachers from trying these types of classroom activities.
Come, play with the tools, explore the resources and complete one of the challenges!
Laura Collins
Participants will take part in a hands-on workshop that demonstrates how coding (unplugged and plugged) can be integrated into primary/special education programs for transdisciplinary learning, while also connecting to the Ontario curriculum. Samples of student work will highlight possibilities and demonstrate what coding can look like in the early years. This will include an examination of plugged and unplugged options and learning how we can scaffold coding concepts to promote the development of critical thinking and problem-solving. Through robotics, participants will delve deeper into understanding how robotics can be applied through various hands-on challenges that will be provided as provocations for learning. Best practices and tips for getting started will be shared so that participants can walk away with a variety of provocations that can be immediately applied in the primary and special education classroom. Robotics explored in this session will include Ozobots, Dash, Bluebot robots, as well as Makey Makey to accomplish various challenges that have been developed to help educators understand how these tools can be applied across multiple subject areas.
Barb Caunter
Participants will briefly hear how our school has added Making and STEAM to our school-wide environmental inquiry.  This experience can be incorporated into various curriculum areas. Most of the time will be spent building one project and doing a gallery walk of the other projects.  Participants can choose from building an electric car, wind turbine, solar house, water wheel, a stop-motion animation, or circuits (Makey-Makey, paper circuits and/or squishy circuits).
Tina Surdivall
Ask kids to identify an accessibility problem, give them access to diverse tools, and they will come up with some amazing solutions.  Makey Makey and LEGO WeDo - two ultimate techy maker tools - can be used in combination or on their own to build an assistive device prototype or almost anything a kid can think of.  Participants at this workshop will have a basic introduction to how Makey Makey and LEGO WeDo work and they will have an opportunity to explore and build something on their own. Teachers will walk away with new inspiration for their coding, STEM, and inquiry-based learning initiatives.
Sandra Chow
TVO's mPower is a fun and innovative online game-based resource that builds problem-solving, critical thinking and math skills for students K-6. For grades 3-6, mPower provides students with opportunities to apply math skills to STEM design challenges and STEM maker extensions. In addition, mPower provides opportunities for differentiated instruction and scaffolding within the game which ensures success for all learners. Come and check out the new additions and updates!
Arooj Arslan
This is a workshop for Science teachers who would like to learn how to use the Makey Makey kits in their Science classrooms.  The workshop will provide an introduction to different ways of using the Makey Makey kits in the classroom, such as creating human or paper circuits, creating fruit pianos, and connecting the kit to Scratch. Teachers will have a chance to experiment with the Makey Makey kits to build human and paper circuits as well as create fruit pianos using Scratch. The processes involved encourage student creativity, collaboration and problem-solving skills, which are important 21st-century learning skills.
Beth Lyons
Starting from an inquiry mindset and using the beliefs that every learner is curious and competent, we have been exploring how loose parts and the philosophy of the Kindergarten program in Ontario can help older students to spark inquiries in Science, Social Studies, Math and Language Arts. Students engage with various loose parts to begin an exploration of a new concept, to communicate their thinking and understanding of previous learning or to delve deeper into inquiries they are passionate about. This has been explored as "maker stations" within our library learning commons as well as through guided and structured inquiries co-taught with classroom teachers.
Jane Ji
Short version:
Engage your students (age 8-14) with the biology and ecology through gaming. Explore 116 species from 7 different ecosystems, from Algae in wetlands to whales in oceans. Change the number of any species at a time and see how it impacts the balance of your virtual ecosystem. Design virtual experiments to validate your hypothesis, and challenge your knowledge of biodiversity to make plants and animals flourish.

Full description:
The presenter will demonstrate two award-winning educational games - "iBiome-Wetland: School Edition" and "iBiome-Ocean: School Edition". Attendees will experience firsthand how to use these innovative tools to engage students with the science behind the environmental education in their classrooms.

"iBiome-Wetland: School Edition" invites students to explore 3 different wetland habitats by building bio domes (mangrove swamp, saltwater marsh, freshwater marsh). Within each bio dome students learn about food webs and the interaction between plants and over 50 species of animals. The goal is to build the optimal environment for the survival of both plants and animals.
In "iBiome-Ocean: School Edition", students build 4 different oceanic habitats (coral reef, tide pool, kelp bed and open sea) and learn 62 species. New to this game, students can also build household objects and unlock interactive stories about "Ocean and Us", learn how satisfying our daily conveniences contributes to plastic pollution, ocean acidity and overfishing, and encourage students to become part of the solution
The iBiome series has received the following awards:
- "Best Learning App 2015" from Common Sense Education
-"Best Apps for Teaching & Learning 2015" from the American Association of School Librarians
- "Smart Media Award" from Academics' Choice
- "Best Green Product" from Dr. Toy
- "Gold Award" from Mom's Choice Award
- "Gold Medal" from Parents' Choice Award

The takeaways will be to:
•        Learn how students can create their own virtual biomes, study biodiversity for wetland and ocean habitats and learn ecology about oceans and us.
•        Become familiar with lesson plans created for the iBiome series and learn how to assess students' learning results after playing the games.
Diana Maliszewski
Having an authentic purpose is key to STEAM and Maker projects. When the staff members at her school were encouraged to incorporate a STEAM-themed aspect to their work, Diana (the teacher-librarian) looked to the library pets for inspiration. Learn about this project and contribute to the solution - skinny pigs will be on-site as well for a meet and greet!
Edmund Kim
Guests can test-drive the robot, built by the Pink Titans - a high school robotics team from David & Mary Thomson C. I.  For six weeks in January and February 2018, the team designed and built (without instructions!), plus programmed a robot to play the 2018 game of the FIRST Robotics Competition, called Power Up!  The robot can pick up a cube and place it a low-goal "switch", high-goal "scale", and window-sized vault for points. The robot competed at Durham College and Ryerson University in March 2018.

The Pink Titans also promote and celebrate STEM-focused learning and the engineering-design process in the community.  Members of the team will encourage younger children to participate in STEM-focused, short, fun teamwork challenges focused on the design-engineering process like as students transporting a pop can with straws and teeth.
Grant Hutchison
Location:
In this session, attendees will get a chance to explore physical computing using the BBC Micro:bit microcontroller using electronics and Python. The session will discuss the controller and its capabilities and participants will attempt to build a functional Night time Air-conditioning unit using sensors, motors, transistors, and of course a bit of code.
Attendees should walk away from this session understanding that anyone can learn to make Android Apps using a visual programming paradigm. They will also gain an understanding of the Global Competition known as Technovation.
Tim Cooper
Maker Ed has so much educational potential, but sometimes this is hard for principals, other teachers, parents and even students to grasp. You know it is amazing, but how can you convince these constituencies to give it a chance. In this presentation, I will outline how some best practices in Maker Ed can produce powerful learning, some data to back that up and some simple models for planning (and explaining to others) Maker activities and the learning that surrounds them.
  In the end, my goal is for you to be able to talk about Maker Education to a wide variety of constituents, outline how it is educationally powerful and plan rich Maker Ed curriculum. You will also be pointed to more resources for further discovery. This is more about the mindset than the tools.
Luke Persaud
(1) Now that you enjoyed some play time exploring Scratch and Google CS First, how might you leverage technology to make your program more differentiated? We'll explore how outside assets like Makey-Makey, Lego Wedo, LeapMotion, and Scratch X enable educators to differentiate their Scratch journey.

(2) STEM isn't only about the technology. It is the synergy between all 4 pillars; it includes the Arts; it has student voice and well-being at its core; it should be equitably accessible for students in any public school. Through STEM we can make something to learn something else, and we can make something to represent our learning about something else. In this session, we'll engage in some creative wood play, explore design thinking, provide an opportunity for students to engage in Financial Literacy through a project that can be scaled from Early Years to Kindergarten for Life. Everyone makes, everyone creates.

(3) Spatial and Proportional Reasoning - Leveraging creativity and Making, let's explore how financial literacy and interior design provide an opportunity for students to design, create, and express their ideas through low-cost resources that can easily be scaled up to high-tech.

(4) You've already experienced FIRST Lego League, Zone1, WRO, Jr FLL, but how do you create experiences to build capacity at school? In this PLAYGROUND you'll pilot some robots on a few different mats, and brainstorm how to make challenges for students.
Jamal Lahmar
This presentation will discuss findings from an ongoing international Makerspaces in an Early Years research project. This will include insights into makerspace activities being undertaken with schools
in the UK, Denmark, Germany, Norway and other countries with the aim of providing inspiration and potential contacts for interested practitioners. Major themes emerging from the project include involving families with makerspace activity, assessment of learning and integration with mainstream curricula, and understanding ethnic and linguistic diversity in makerspaces. The MakEY project is focused on pupils aged 3 to 8 years old but should be informative for educators of any age-range. The project seeks to identify the benefits and challenges of running makerspace workshops in both formal (nurseries and schools) and informal (museums and libraries) educational settings, alongside collaboration with established makerspaces. The presentation will also include
information on how to follow project developments and access the open online resources that are being developed as part of the research study.
Joe Archer
Micro:bit's in your junior classroom.  Come and see how they can be used in class.
Andrew McDonald
Making with Code
IGNITES